OUR PROFESSIONAL TEAM
A2Z Capital has built a first class team of investment and financial experts, to provide clients with the highest level of complete investment services.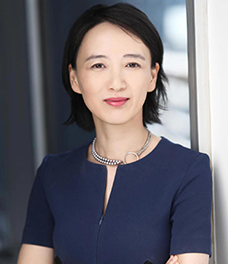 Iris Zhao
CEO
Successful Investment Banker, Corporate Finance Expert
Cornell University, MBA; Queens University, MBA; Fudan University, MBA
Previously served at international firms such as CITIC Trust, AXA Group, GMK Holdings, Xiangguang Copper, Performance Capital Advisors

Co-Founder and President of Fudan Capital

Many years of experience in both Canadian and Chinese markets

Extensive domestic and overseas experience in: mergers and acquisitions, project operations, specializing in complex and challenging projects and coordinating various professional teams

Accumulated over $1 billion of financing in the past years

Well known in the local real estate investment industry
Jolene Zhou
General Manger

Presided over and in charge of many real estate projects in first-tier cities, participated in, invested in and developed commercial real estate, industrial real estate, and residential hotels.

Many years of experience in real estate which involved in the whole real estate industry chain including land acquisition, construction, renovation, commercial acquisition and real estate sales.

Extensive experience in public relations management, customer relationship management, company market development, and event planning, etc.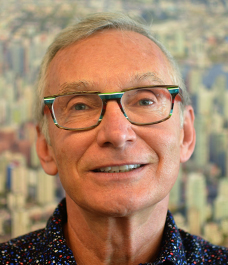 Brian Jackson
Senior Consultant
Retired municipal planner
Retired municipal planner who has worked in Toronto, California, Richmond and Vancouver for many years

Worked for many years as a chief city planner in Richmond and Vancouver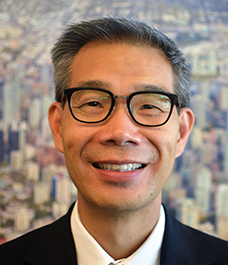 Sai W. Chu
Executive Advisor
30 years of experience as a financial expert
Chartered Professional Accountant (CPA) Certified Management Accountant (CMA); Chartered Accountant (CA), Corporate Finance Specialty Designation (CF)
Served as a senior financial executive for several private and public companies in various industries: Real Estate; Specialty Finance, Leasing, Utilities & Construction.

Board member & investor in several private ventures in Real Estate, Specialty Finance & Technology.

Served 12 years at Seaspan Corporation and its predecessors, the world's largest Containership lessor, CFO from 2005 to 2015.

Key member of team that took Seaspan Corporation (NYSE: SSW) public in 2005 in the exchange's largest shipping IPO, raised more than $10 billion USD from Wall Street and global capital markets.